Very popular in fairs around the world, the bungee trampoline can now be experienced at Fazenda Sengha too !
The rope and the elastics will give you the extra push to jump higher.
It is as nice to listen to the laughs that it is to bounce !
See how long you can last bouncing like a pro !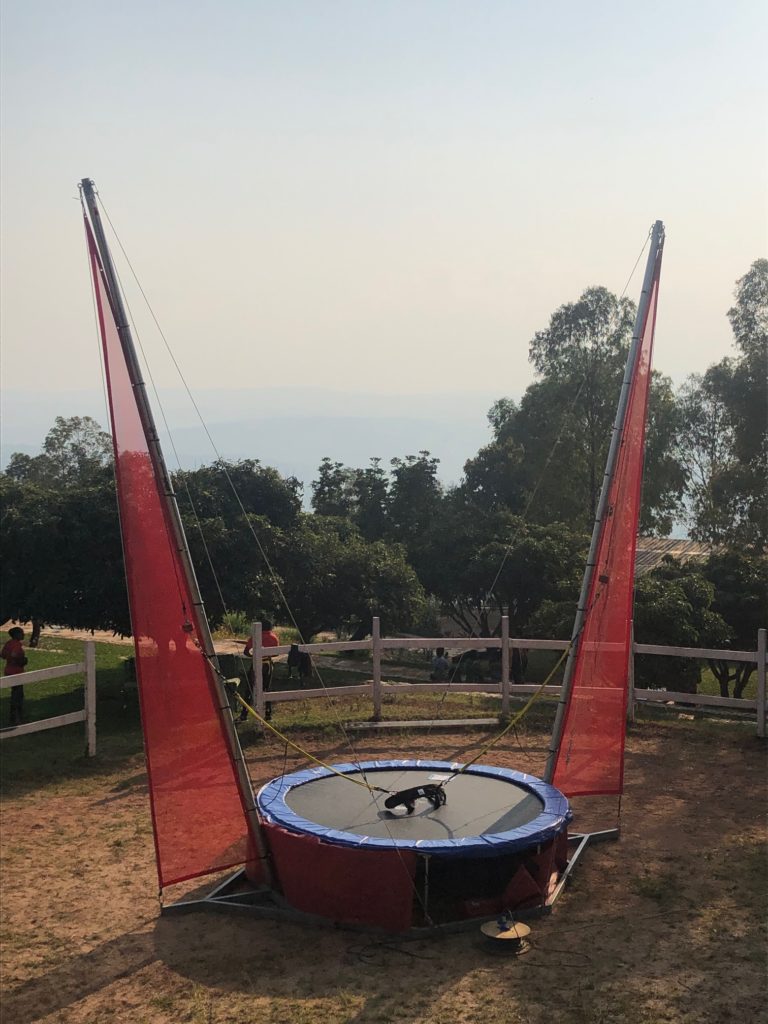 .