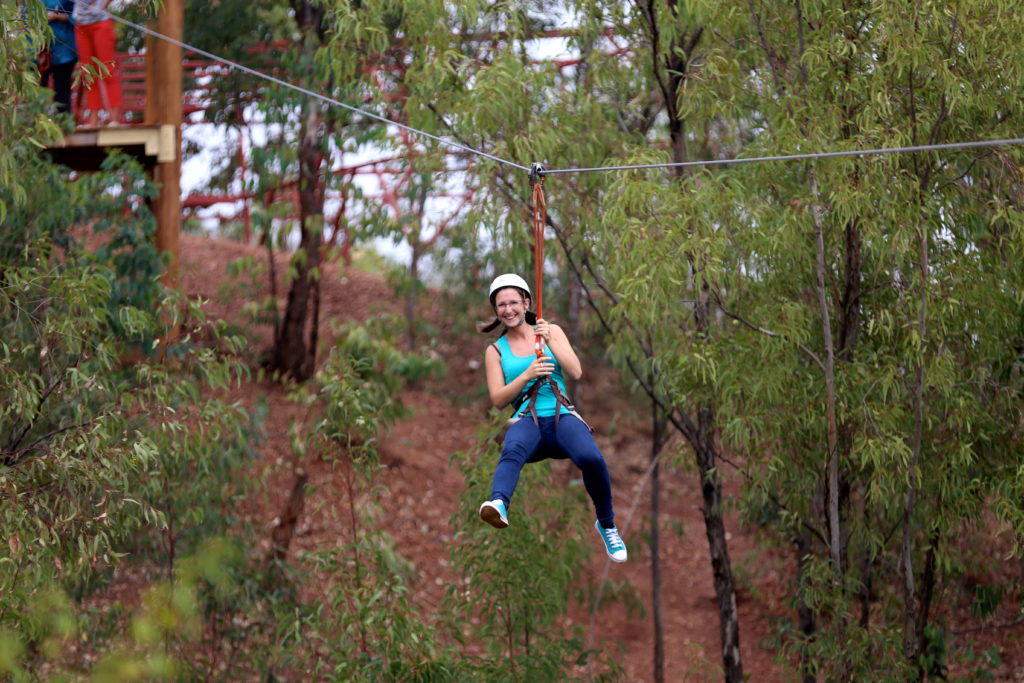 Screaming is allowed at the zipline ! The more you scream, the bigger the pleasure and the goose bumps !
Do you remember this push of adrenaline when ou were a kid swinging high or jumping in the water ?
It is time to revive it ! A push of adrenaline is fun, reminds us that we are alive !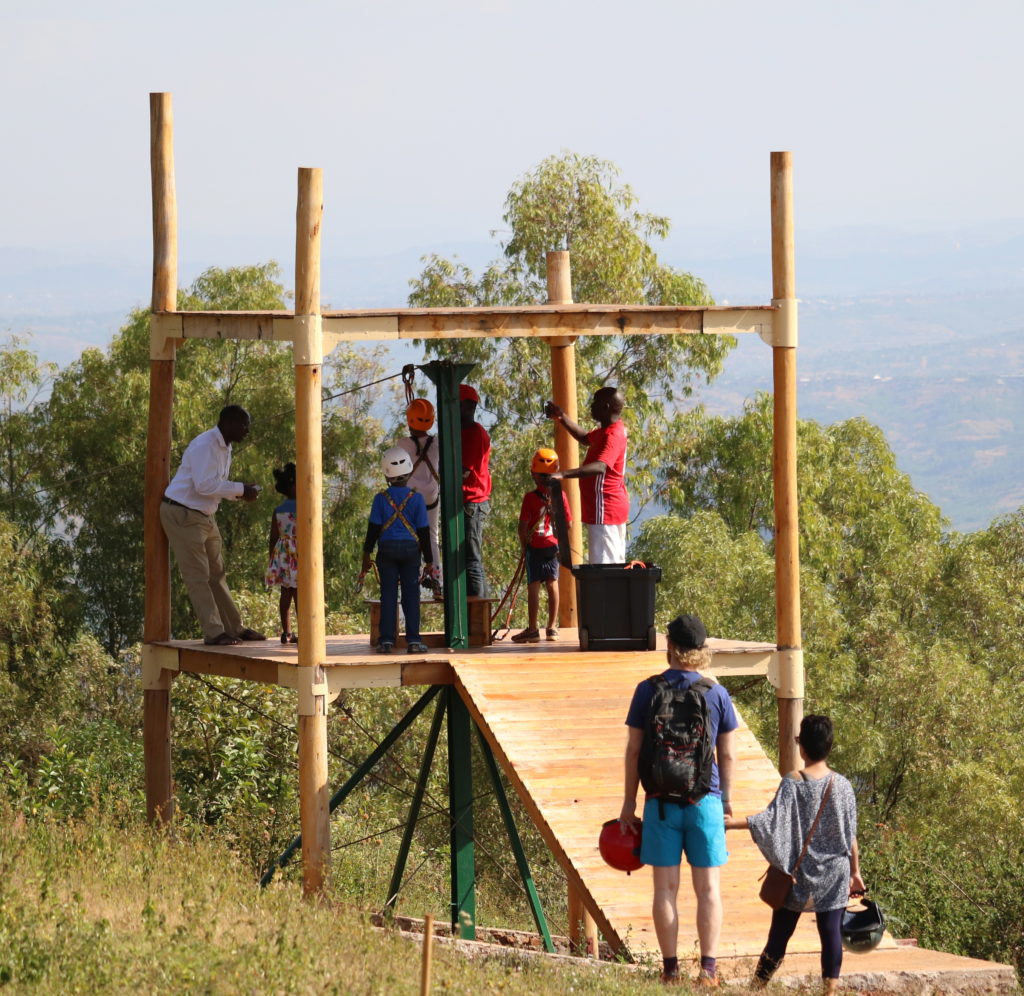 3 ziplines and a monkey bridge are there to be used and abused by kids and adults !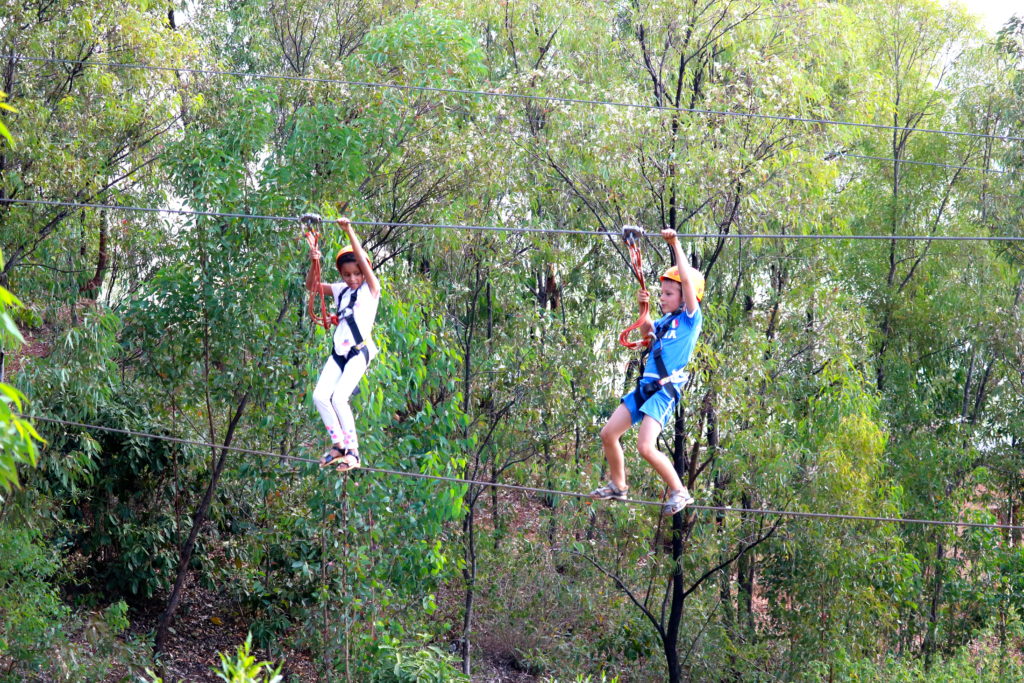 Just wear the helmet and the harness and you will be ready to ziiiiiippp !
For all security materials we use Petzl brand, profesionnals of the field.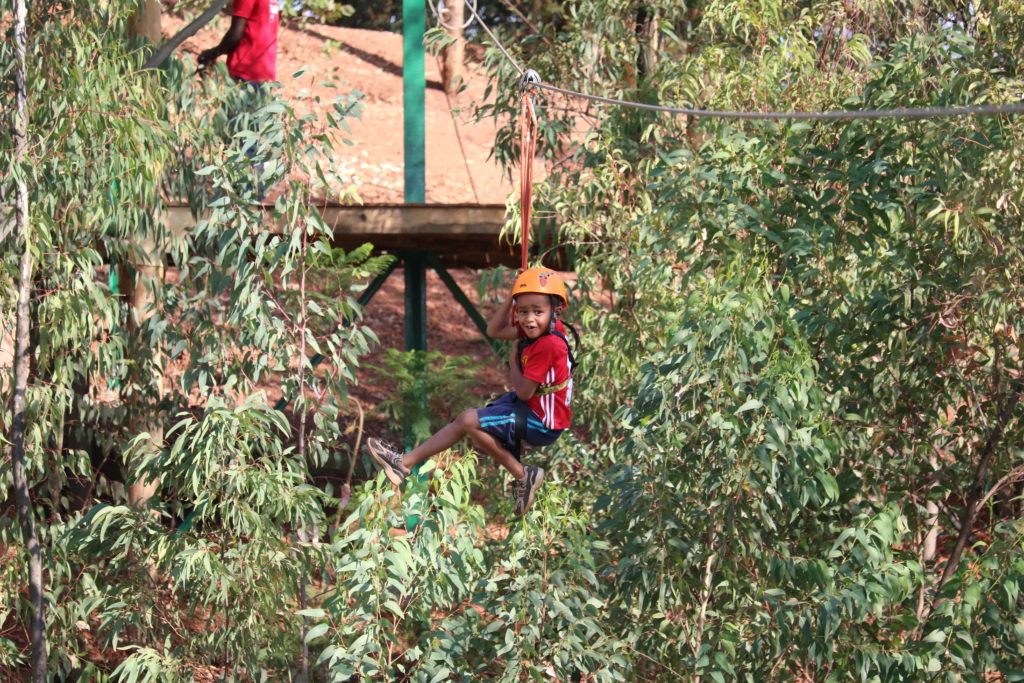 .